Services from Morcon Energy Services Aberdeen
Maintenance Optimisation
We believe that the route to plant reliability and optimisation is to truly understand:
Our clients' equipment and plant, taking into consideration expected performance and service conditions
The safety, integrity, cost and quality impact of downtime
The capabilities of maintenance teams
By understanding these factors Morcon Energy Services Ltd can help our clients realise the benefits of an efficient and effective maintenance regime.
Effective Maintenance - Carrying out the right maintenance in the first place (both routine and remedial) helps: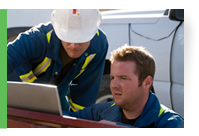 Reduce costs by reducing unplanned failures that may occur due to equipment failure or human error
Provide better manpower planning and keeps maintenance backlog to a minimum
At Morcon Energy Services Ltd we view our clients' maintenance needs in the holistic context of their producing asset. A genuine understanding of the expected performance of their equipment and plant combined with a solid grasp of risk assessment means Morcon Energy Services Ltd can optimise the cost / benefit of maintenance activities.
We start at grass roots level and analyse your current maintenance regimes and also look at your plant efficiency and reliability. From there we help build an effective maintenance plan which incorporates your company's requirements and original equipment manufacturers recommendations.
Efficient Maintenance
–
Successful Planning & Execution of Maintenance every time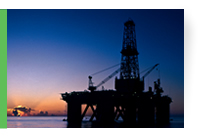 Efficient maintenance is borne from good planning and execution. At Morcon Energy Services Ltd we understand the implications of delays due to poor execution of maintenance. We are capable of investigating quality issues relating to planning and execution, and advise on remedial actions to ensure continuous improvement.
Failure Investigations
Morcon Energy Services also provide Failure Investigation services where we:
Complete or assist in full machinery failure investigations. We specialise in rotating equipment including, gas turbines, pumps, compressors and diesel engines.
We can act as an independent 3rd party in all investigation including warranty or insurance claims.
A full RCA can be completed on all investigations.
Provide solutions to prevent repeated failures.
Provide expert witness services during legal disputes.
Project Management
We are capable of managing a large range of projects for our clients and can provide:
Project management services for plant modifications and overhauls
Coordination of major repair periods including offshore installation shutdowns and marine dry docking
Ageing installation reviews and upgrades as part of the HSE KP4 programme
Marine Engineering
Morcon Energy Services have a strong Marine Engineering background and can provide a wide range of services. We can provide:
Dry dock planning, coordination and supervision for a full range of ships and FPSO's
Superintendant services
Coordination and supervision of major repair periods
Assistance with class compliance
New build machinery specification
New build on site supervision
Provision of engineers to complete equipment overhauls
Asset life extension studies and plans
Previous Clients Include:
Shell Exploration and Production Europe
Talisman Energy (UK) Limited
Woodgroup
Production Services Network
AMEC
Fairfield Energy
BW Offshore
Heritage Oil
Specialist Equipment Sourcing
Morcon can source specialist equipment and/or contractors for jobs anywhere in the world. We can provide:
Adivce on solutions, recommended equipment and companies
Assistance with procurement
Guidance to suppliers and clients
Assistance with logistics